DAERMIX TÍPUSÚ ELEKTROMOS LEVEGŐZTETŐ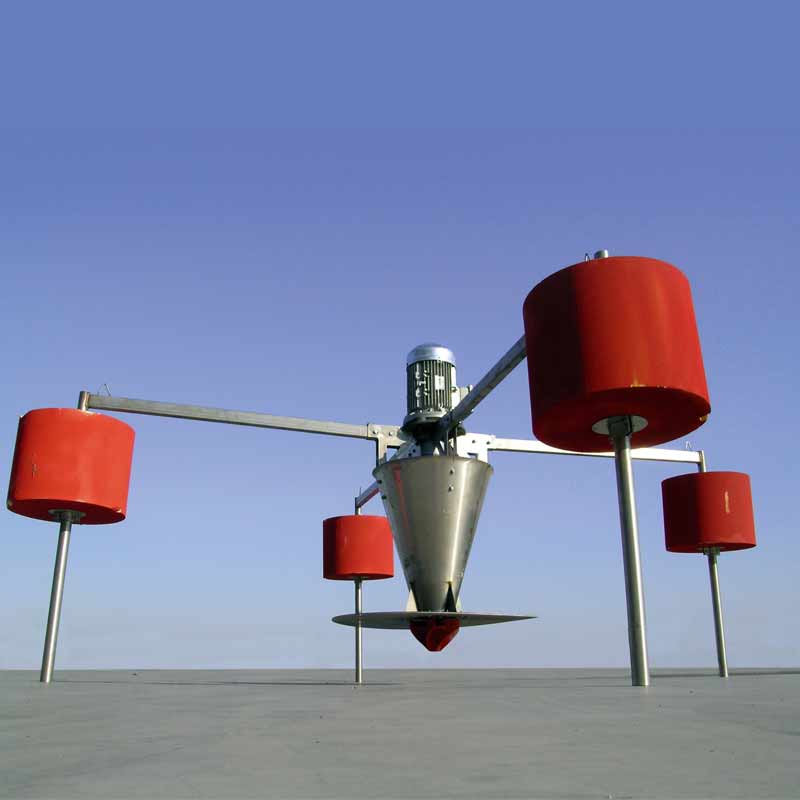 DAERMIX AERATOR
DODA
AISI 304 rozsdamentes acél szerkezet
Speciális festékkel bevont polyuretán habból készült úszók
Speciálisan tervezett lapátkerekek levegő szívó és hígtrágya keverő hatással
A berendezés szükség szerint időzíthető
Megrendelésre speciális gépek szerkesztése és gyártása lehetséges
A DAERMIX elektromos motorral meghajtott levegőztető. Ezzel a következő előnyöket nyújtja: :
– Teljes hígtrágya homogenizálás
– Nem bűzlik
– Nincs több savas, kellemetlen termék
– Devitalizálja a veszélyes baktériumokat és a gyom magvakat a fermentáció alatt
– Kisebb nitrogén vesztesség magasabb trágyázási hatékonysággal (akár 50%-kal magasabb termelés az így kezelt hígtrágyával).
– Magasabb víz elpárolgás és ezáltal megnövekvő tároló kapacitás.
– Részben elősegíti az organikus részek átalakulását anorganikusra, így kiváltva a műtrágyákat szükségletét

Az egész berendezés konstrukciója rozsdamentes acélból, meghajtó tengely olajfürdővel készül.
DODA kínálata: "magas minőség a legmagasabb megbízhatósággal és leghoszabb élettartalommal!"
" High  quality  for the highest reliability and longest service  life!".
FŐBB TECHNIKAI PARAMÉTEREK
Motor
KW 5.5
HP 7.5
KW 7.35
HP 10
KW 9.1
HP 12.5
KW 11
HP 15
Air flow rate
3.7
3.9
4.1
5.1
Revolution/min
1450
1450
1450
1450
All necessary information on the use and maintenance of the machine.
További információkért ne habozzon és lépjen velünk kapcsolatba