GP MAGAS ÁTFOLYÁSÚ CENTRIFUGÁL SZIVATTYÚK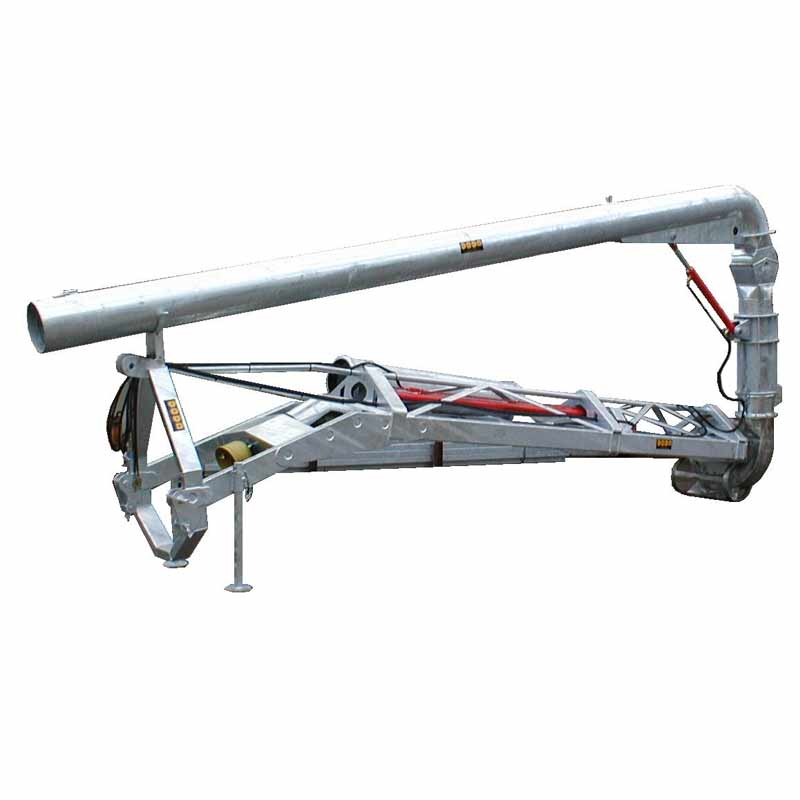 GP PUMPS
DODA
FŐBB TECHNIKAI PARAMÉTEREK
| | | | |
| --- | --- | --- | --- |
| Pump type | Ø Pipe (mm) | Flow rate (l/sec.)* | Tractor power (CV) |
| GP 200 | 200 | 140 | 35 |
| GP 250 | 250 | 210 | 45 |
| GP 300 | 300 | 280 | 55 |
| GP 350 | 350 | 350 | 65 |
| GP 400 | 400 | 440 | 80 |
* The capacity refers to 500 RPM and H 2,5 m head.
A GP szivattyúk mobilis vagy fix telepítésű szivattyú berendezések, szokványos használatuk mezőgazdasági területek direkt árasztása, vagy vízátemelés medencékből, csatornákból.
A keret konstrukciója lehetővé tesz különféle dőlésszögek elérését.
A szállítócső 360°-ba forgatható és hidraulikusan különböző dőlésszögekbe emelhető.
Széles választékban elérhető tipusok különböző erősséggel és teljesítménnyel, traktor, villany és hidraulikus motorral egyaránt meghajthatók.
Felhasználási területek:
MEZŐGAZDASÁGBAN: árasztásos öntöző rendszerek
VÍZTELENÍTÉS: elárasztott területek víztelenítése
HAJÓ ÉPÍTÉSZETBEN: száraz kikötőmedencék vízárasztása ill. ürítése
HALGAZDASÁGBAN: vízátemelés, recirkuláció
A szivattyú kerete lehet festett, galvanizált vagy kérésre speciális anyagokból gyártva. (például rozsdamentes acél.)
All necessary information on the use and maintenance of the machine.
További információkért ne habozzon és lépjen velünk kapcsolatba