GP HIGH FLOW CENTRIFUGAL PUMPS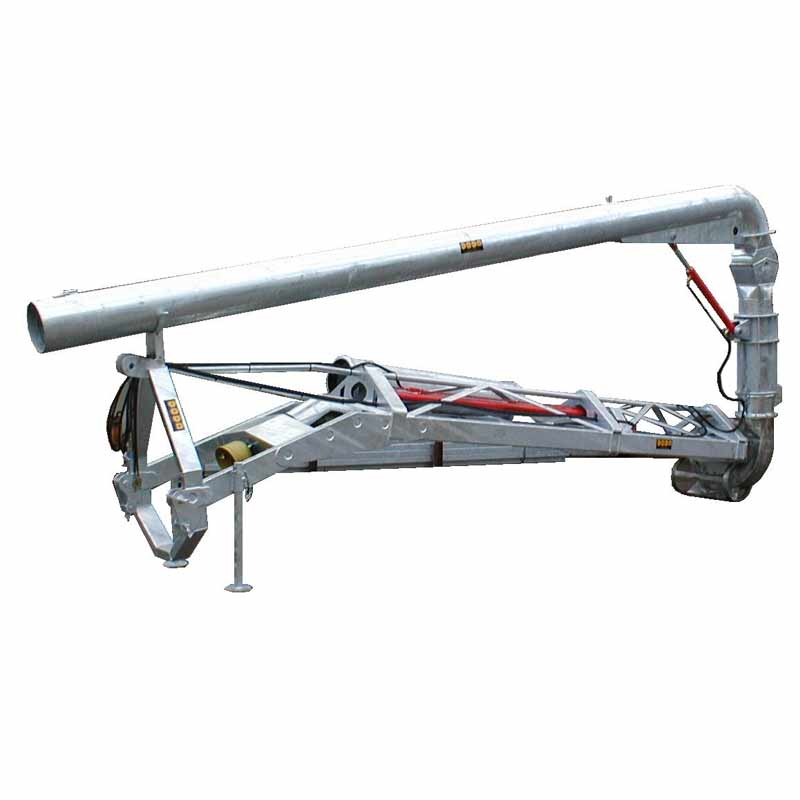 GP PUMPS
DODA
GENERAL TECHNICAL FEATURES
| | | | |
| --- | --- | --- | --- |
| Pump type | Ø Pipe (mm) | Flow rate (l/sec.)* | Tractor power (CV) |
| GP 200 | 200 | 140 | 35 |
| GP 250 | 250 | 210 | 45 |
| GP 300 | 300 | 280 | 55 |
| GP 350 | 350 | 350 | 65 |
| GP 400 | 400 | 440 | 80 |
* The capacity refers to 500 RPM and H 2,5 m head.
GP pumps are stationary or mobile water scooping machines, normally employed for direct flow irrigation of agricultural crops or for  transferring water from basins or canals.
Frames are eingineered to reach any inclination.
Delivery pipes can rotate 360° and could be lifted with hydraulic jack. any inclination.
They are available in a wide range of models with different performances and power, can be driven by Tractor, electric as well as hydraulic motors.
 The galvanized frame, special oil bath drive line, and heay duty materials, assure a machine long life, with simple maintenance.
They can be employed in:
AGRICULTURE: for direct flow irrigation;
DRAINAGE: for the draining of swampy areas; 
SHIPBUILDING INDUSTRY: for the draining of dry docks; 
FISHING BREEDING: for  water scooping and recycling.
The pump frame can be painted, hot galvanized or manufactured with  special materials on request. (e.g. stainless steel, etc.)
All necessary information on the use and maintenance of the machine.
Any further detail you may need, please do not hesitate to contact us