UMBILICAL EQUIPMENT
– DRAG HOSE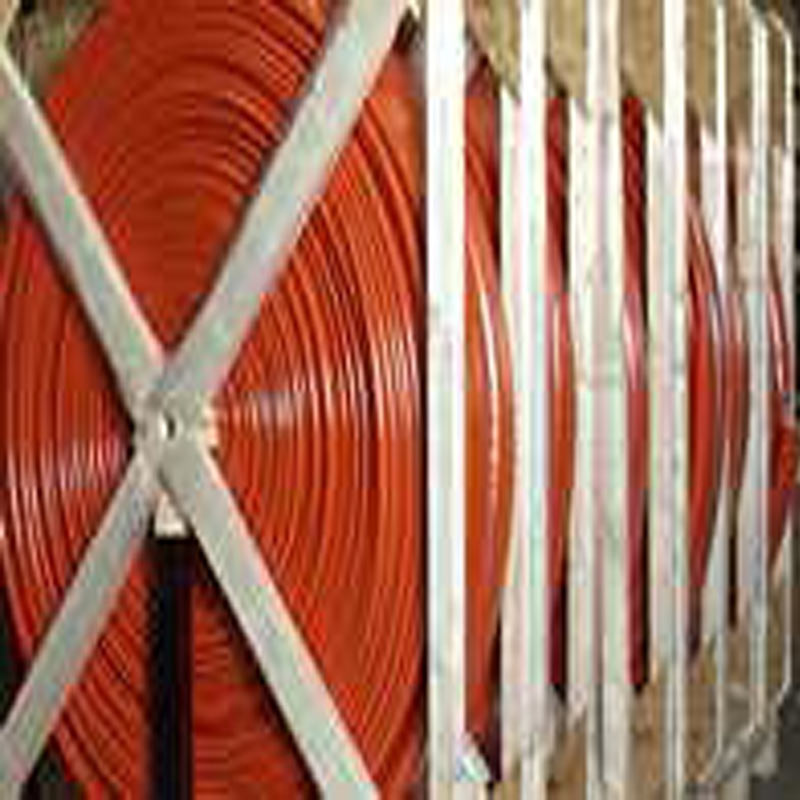 DODA
Drag hoses are available with diameters from 2" to 5" and  in standard rolls 100, 200 or 300 meter long.
They are suitable  for the connection of any spreader to main delivery systems,
i.e. where the highest abrasion and traction resistance is required.
Employment tempearture range: from –50°C to +75°C.
Inches
Inner
diameter
Wall
Thickness
Weight per m
Bursting Pressure
Tensile Strength
2
51.0 mm + 2.0
3,5 mm
600 g
7,0MPa
5370 kg
2 ½
65.0mm + 2.0 (*)
3,5 mm
810 g
5,8 MPa
6530 kg
3
76.0 mm + 2.0
3,5 mm
950 g
4,8 MPa
7890 kg
3 ½
90.0 mm +2.0
3,5 mm
1100 g
4,0 MPa
9100 kg
4
102.0 mm + 2.5
3,5 mm
1330 g
3,8 MPa
10100 kg
4 ½
114.0 mm + 2.5
3,5 mm
1450 g
3,5 MPa
15900 kg
5
127.0 mm + 2.5
3,5 mm
1550 g
3,5 MPa
17700 kg
Any further detail you may need, please do not hesitate to contact us