BIOGAS MIXERS
ELECTRIC MIXER SERIES MOVRED MAXI ME 90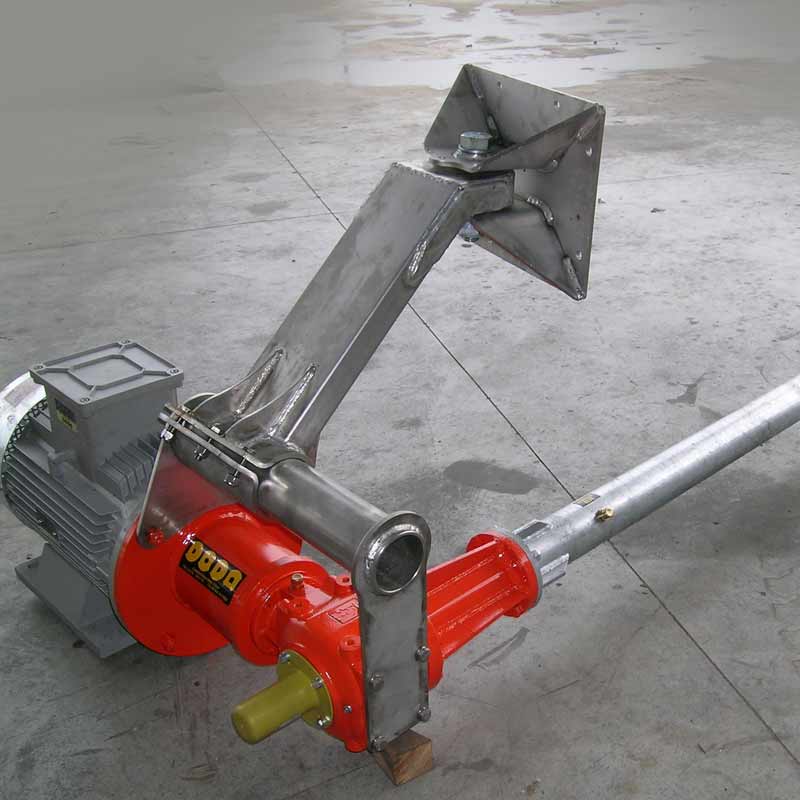 MOVRED MAXI ME
DODA
The machines described are horizontal liquid manure mixers-aerators equipped with an arm, driven by an electric motor or by a tractor power take-off.
Thanks to their arm, it is possible to mix manure at a remarkable distance from the wall.
The  Movred Maxi Me 90 is provided with
a housing for wall installation,
which allows the regulation of the mixing depth.
Wholly hot-galvanised structure.
Oil bath drive line. (no maintenace required for long periods)
Reduction gears (overzised if compared with  real power real power absorption)
Stainless steel impeller holding shaft.
Self-cleaning mixing unit.
Widia mechanical seal.
Self-cleaning propeller.
 
In case of particular needs, we can manufacture special personalized versions.
The Movred Maxi ME 90 modell is similar to the Movred ME but with manual positioning.
All our mixers can be provided with air injection system.
Special oil bath drive line and heay duty materials assure a machine long life, with simple maintenance.
DODA offers: "High quality for highest reliability and longest service life!"
Any further detail you may need, please do not hesitate to contact us