CENTRIFUGÁLNE ČERPADLÁ GP S VYSOKÝM PRIETOKOM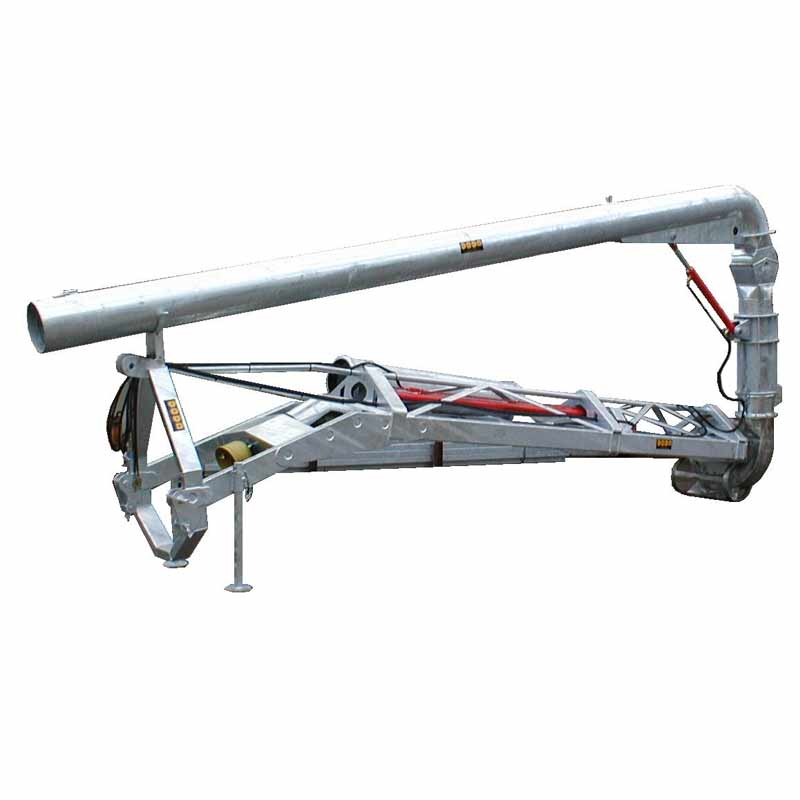 GP PUMPS
DODA
HLAVNÉ TECHNICKÉ PARAMETR
| | | | |
| --- | --- | --- | --- |
| Pump type | Ø Pipe (mm) | Flow rate (l/sec.)* | Tractor power (CV) |
| GP 200 | 200 | 140 | 35 |
| GP 250 | 250 | 210 | 45 |
| GP 300 | 300 | 280 | 55 |
| GP 350 | 350 | 350 | 65 |
| GP 400 | 400 | 440 | 80 |
* kapacita zodpovedá 500 ot./min. a výške 2,5 metrov
Čerpadlá GP sú stacionárne alebo mobilné čerpacie zariadenia, bežne používané pre priame zatápanie poľnohospodárskych plodín, alebo prečerpávanie vody z bazénov, kanálov.
Konštrukcie rámu umožňujú dosiahnuť rôzny uhol.
Dopravné potrubie je otočné o 360° a môže byť zdvíhaný hydraulicky do rôznych uhlov.
Dostupná je široká modelová rada s rôznymi charakteristikami a výkonmi, poháňané traktorom, elektromotorom ako aj hydraulickým motorom.
 Pozinkovaný rám, hnacia hriadeľ v špeciálnej olejovej kúpeli a robustné predimenzované profily zabezpečujú zariadeniam dlhú životnosť s jednoduchou údržbou.
 Môžu sa uplatniť v:
POĽNOHOSPODÁRSTVE: závlaha spôsobom zaplavovania ;
ODVODŇOVANÍ: odvodňovanie zaplavených území;
LODNOM STAVITEĽSTVE: odvodňovanie suchých prístavných bazénov;
RYBNOM HOSPODÁRSTVE: prečerpávanie vody, recyklácia.
Rám čerpadla môže byť farbený, žiarovo zinkovaný alebo vyrobený zo špeciálnych materiálov na požiadanie. (napr. NEREZ oceľ a pod.)
All necessary information on the use and maintenance of the machine.