APLIKAČNÉ ZARIADENIA "S PUPOČNOU ŠNÚROU"U



SPREADING WITH DRAG INJECTOR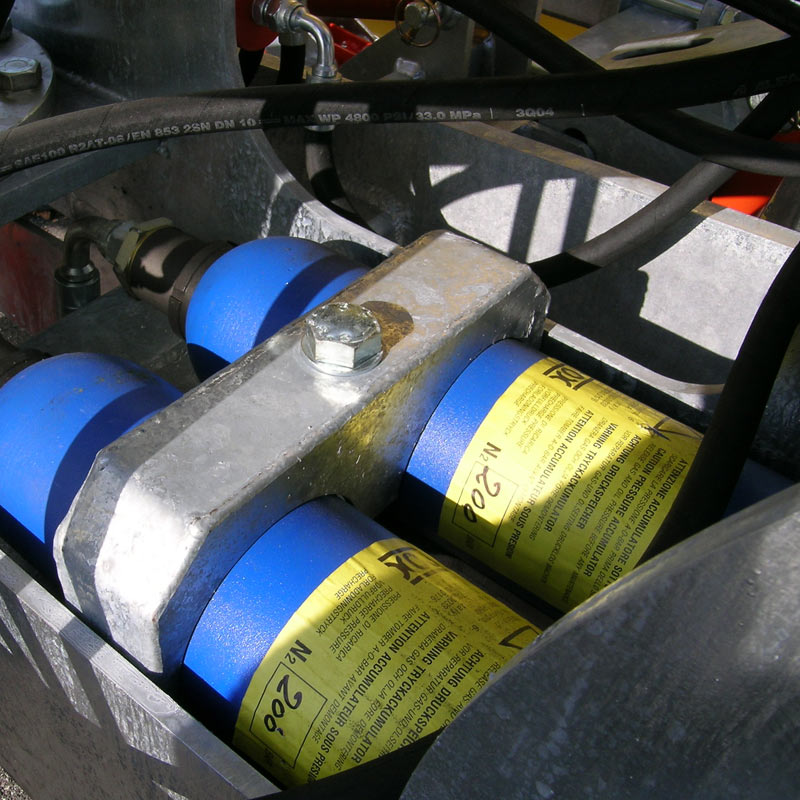 Dusíková nádrž s oddeleným okruhom pre disky a injektory.
DODA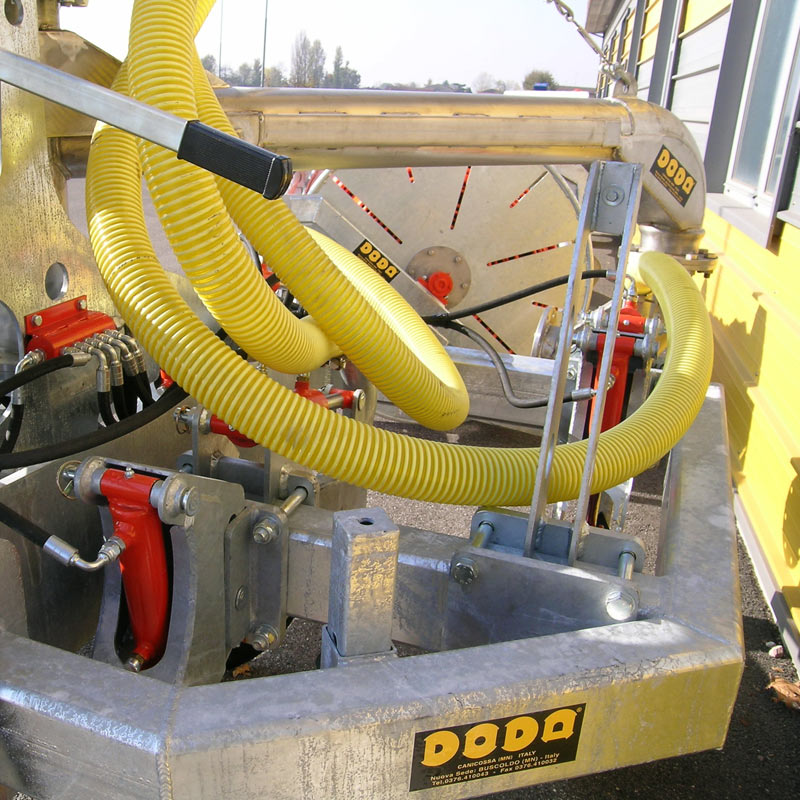 Ručné čerpadlo pre reguláciu tlaku v hydraulickom systéme.
DODA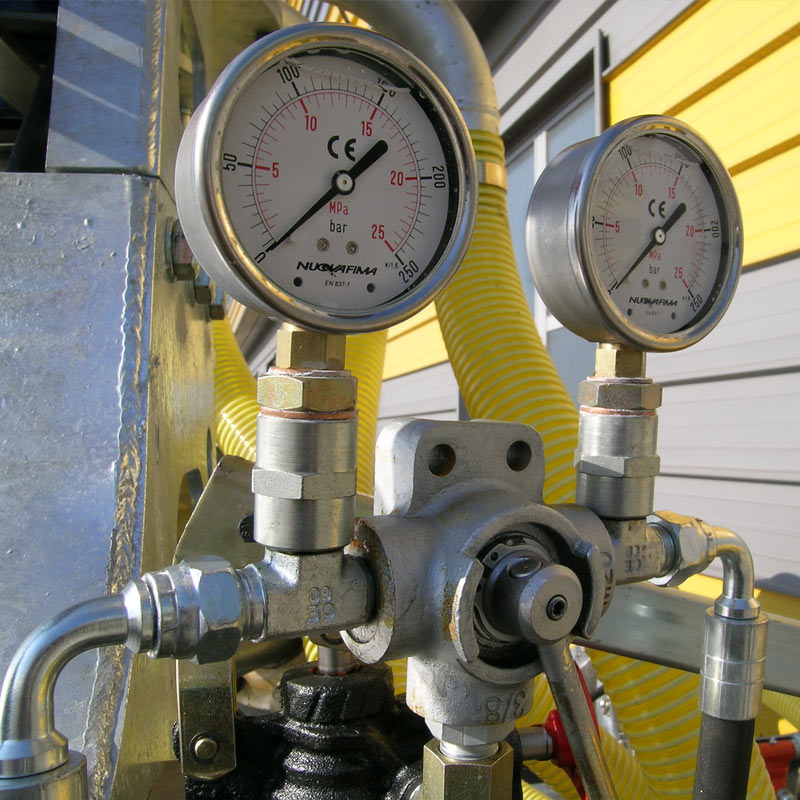 Vybavenie pre kontrolu tlaku v hydraulickom systéme injektorov a diskov.
DODA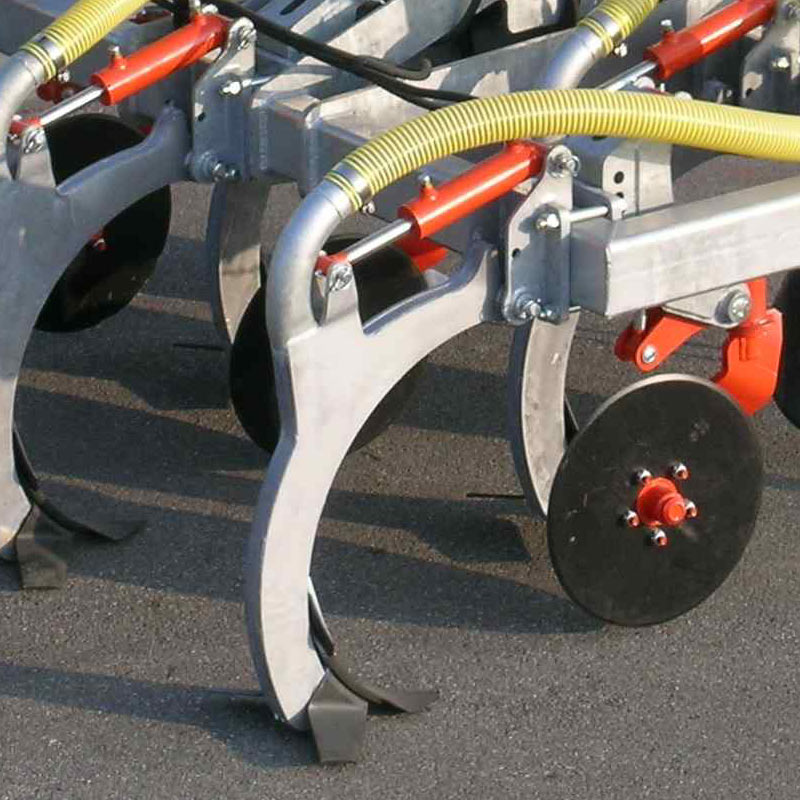 Holeň s meniteľnou motykou.
DODA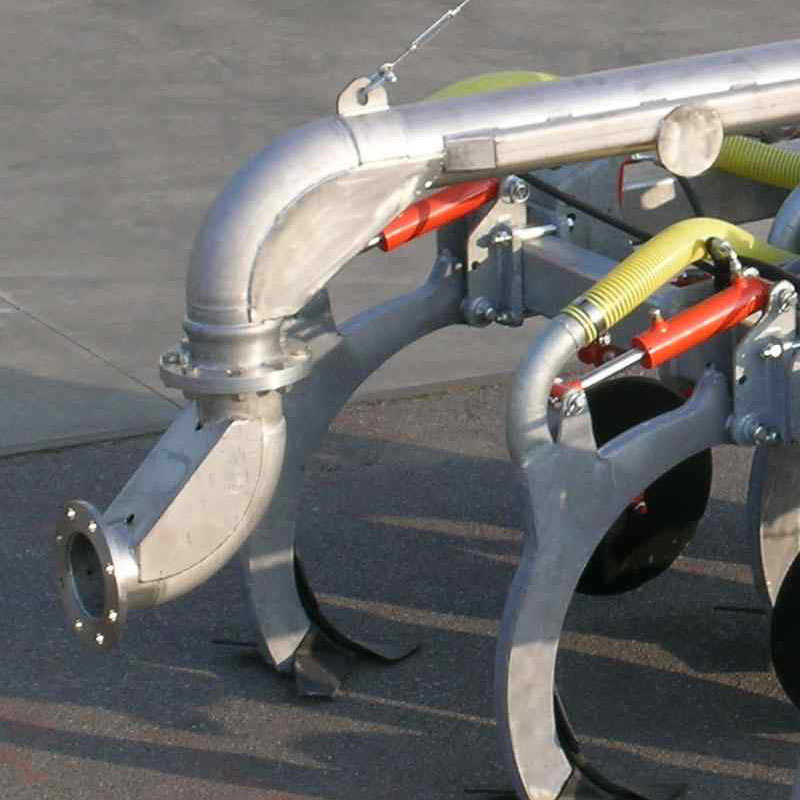 Otáčavé potrubie z NEREZ ocele.
DODA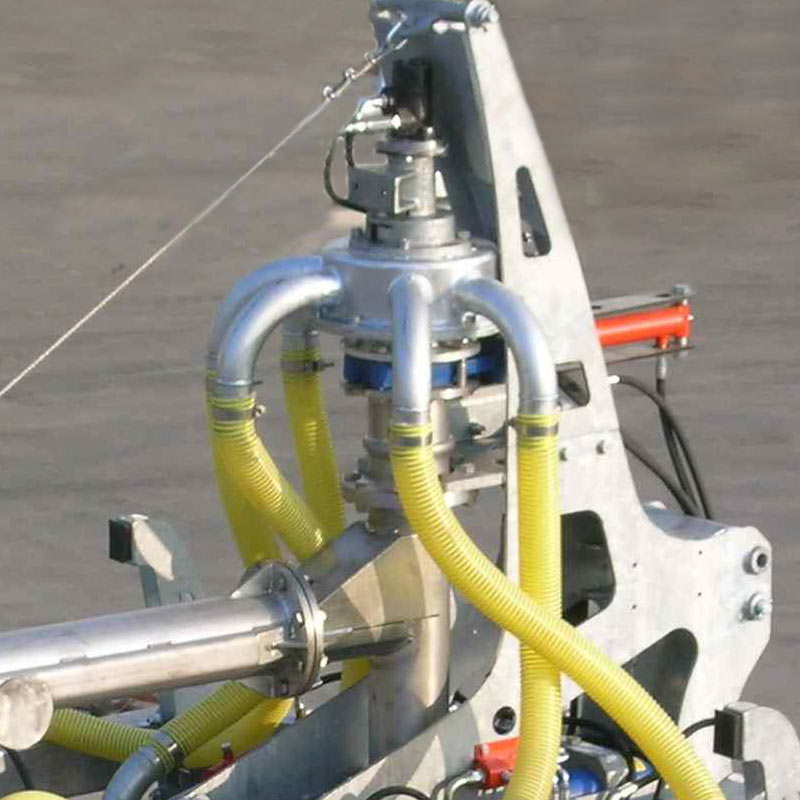 Distributér s rezacím ústrojenstvom a hydraulickým motorom.
DODA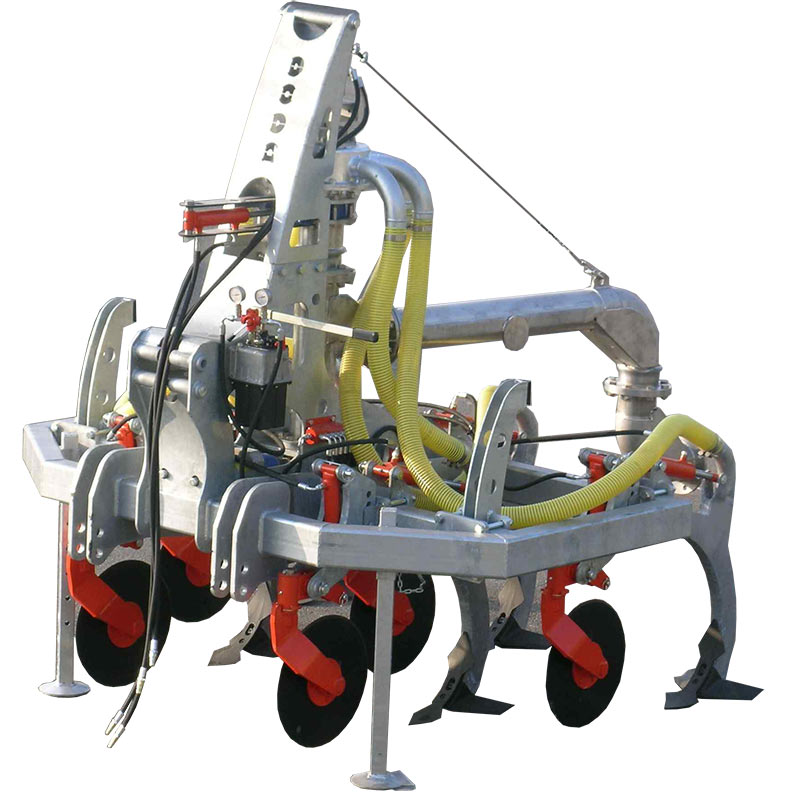 DODA
S priamou aplikáciou hnojovice do zeme predchádzame kontaktu hnojovice so vzduchom (zápach). Problémom nie je ani utužená pôda. Je to dobré riešenie pre aplikáciu veľkých dávok (až do 5000 l/min).
Toto zariadenie je dostupné s pracovnou šírkou 2,5 až 7 m a s počtom 7 až 13 aplikačných radlíc. Distributér poháňaný hydraulickým motorom zabezpečuje rovnomernosť dávok. Na ťahanie aplikátora je potrebných 140 až 220 konských síl (podľa typu pôdy a počtu injektorov). Aplikátor je vybavený aj špeciálnym otočným ramenom s prírubou, ktoré zabraňuje akémukoľvek prehnutiu vlečeného potrubia.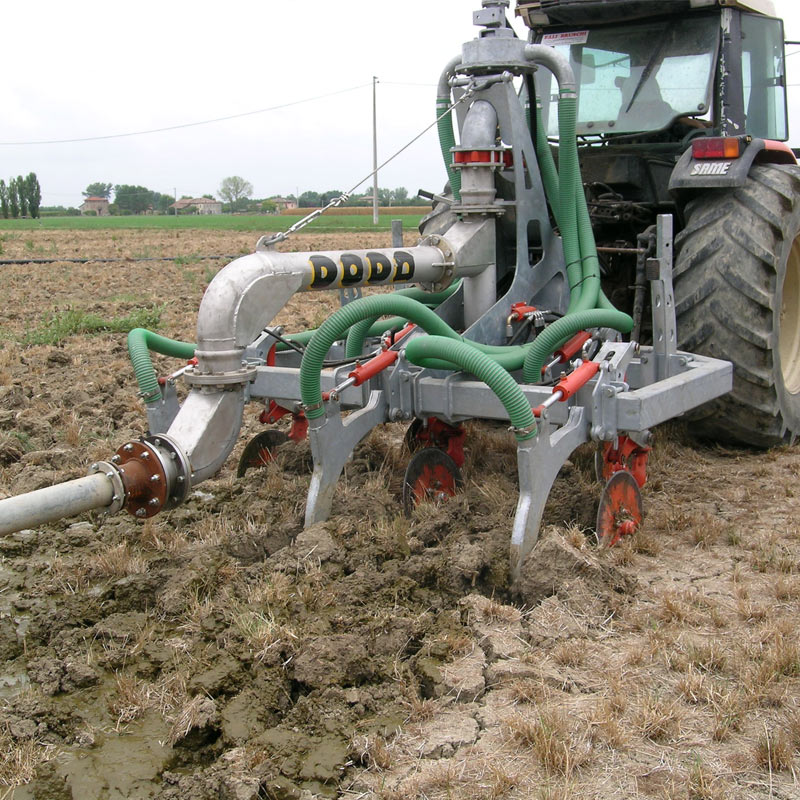 DODA
Toto je špeciálny aplikátor s 5 priamymi injektormi so šírkou 2,5 metra. Napájanie jednotlivých radlíc zabezpečuje hydraulický rozdeľovač. Radlice a rezacie disky sú ovládané hydraulickým okruhom. Vyžaduje sa traktor 140 až 180 HP (pre 5 radlíc a ťažkú pôdu). Je vybavený špeciálnym otočným ramenom s prírubou, ktoré zabraňuje prehnutiu potrubia počas vlečenia traktorom.